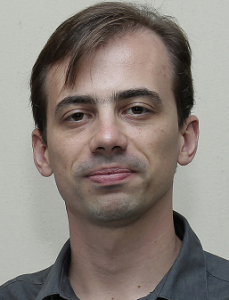 Associate Professor of Economics at the Federal University of Minas Gerais. BA in Economics, Federal University of Paraná (2003), MA in Economic History, State University of São Paulo (2006) and PhD in Economics, Cedeplar/Federal University of Minas Gerais (2010). Visiting Research Student at Goldsmiths College, University of London (2008-09). Visiting researcher at Université Lumière Lyon 2 (mar-jul 2017), Fulbright Visiting Scholar at the University of Chicago (set-dez 2017), Visiting Research Fellow at Duke University (jan-fev 2018) and visiting researcher at the Rockefeller Archive Center (jul 2018).
Prof. Suprinyak specializes on the history and methodology of economics, also lecturing on topics of economic sociology. His research interests include early modern political economy, the institutionalization of economics in Cold War Latin America, and the interplay between economics and international politics during the interwar era. In his works, he explores the manifold connections between economics and politics within the realm of intellectual history. In 2017, he received the Craufurd Goodwin Best Article in the History of Economics Prize, awarded by the History of Economics Society, for the paper 'Trade, Money, and the Grievances of the Commonwealth: Economic Debates in England during the Commercial Crisis of the Early 1620s' (History of Economic Ideas, 2016). In 2019, he received the ESHET Young Researcher Award, given by the European Society for the History of Economic Thought for outstanding contributions to the history of economics by scholars under 40 years of age.
Prof. Suprinyak is currently co-editor of Research in the History of Economic Thought and Methodology (0743-4154) and a co-host of Smith and Marx Walk into a Bar: A History of Economics Podcast (http://hetpodcast.libsyn.com/).
Other academic profiles:
Currículo Lattes, Academia, Google Scholar, RePEc, ResearchGate, Orcid.